Talk given at Didcot Girls School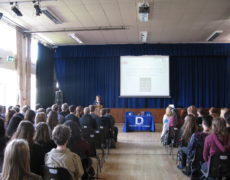 Great to visit Didcot School where they make their own honey- and have a busy school life on a wonderfully large and green campus. the talk's focus was on choosing a career. I then went on to run a separate media session for those school students interested in possibly going into the media.
Really enjoyable outing ans always interesting to interact with schools and see how they're teaching and to hear from the students too.